Ashtanga Yoga Beginners Course
(Mon 7:30, Wed 7:30 & Fri 7:30)
Want to get started with the traditional Ashtanga Yoga system? Want to practice yoga in our morning classes?
If yes, this beginners course is meant for you. In this course you will learn the correct way to do the sun salutation sequences, the full standing sequence, the beginning part of the sitting sequence (up to Janu Sirsana A-C) and the finishing sequence. Asana is just one part of Ashtanga Yoga. In this course you will also be introduced to
Tristana,
the three-fold system which brings the mind control aspect into this physical practice.
Tristana
consists of Drishti (gazing point), Ujjayi breath (specific yoga breathing technique) and Bandhas (energy locks).
The course is built up from six classes, each with its own theme. These six classes are spread into a two week period, three classes/week. The course can be finished in two weeks, or if you prefer a slower pace, in three to four weeks. The classes take place
Monday at 7:30
,
Wednesday at 7:30
and
Friday at 7:30
. The course has been put together in a way that
it can be started at any point of time
, even in the middle of the week. Below you can see all the themes. It is not important to start from the first class, but it is important to start. :)
The beginners course training card (6x card) is valid for four weeks.
The six classes:
1) Sun salutation A + Standing sequence (part 1) - Monday
2) Standing sequence (part 2) - Wednesday
3) Standing sequence (part 3) - Friday
4) Sun salutation B + Sitting sequence (part 1) - Monday
5) Sitting sequence (part 2) - Wednesday
6) Finishing sequence - Friday
Price: 35€ / 30€ for students and unemployed
Register
by filling up the form below.
Powered by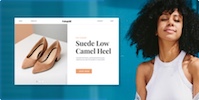 Create your own unique website with customizable templates.